Helps your organization navigate cyber security
2NS Cyber Compass project assignment helps you gain comprehensive understanding of the current state of the information and cyber security within your organisation. In the form of quick and efficient project, it lists the most relevant security risks and provides guidance on where to focus the future development effort.
2NS Cyber Compass current state analysis provides a holistic report of information security that is both understandable by the management team as well as the board of directors and also actionable for CIO/CISO and IT management. 2NS Cyber Compass assesses the information security from the perspective of
Information security management (ISMS)
Information system technical architecture
Technical cyber attack surface
2NS Cyber Compass is a compact project, that gets executed in two weeks. It assesses the current state of information security within your organisation. The project delivers reports help the organisation to understand its key information and cyber security risks that may put the organisation's business continuity or reputation in danger. The reports also provide concrete, understandable and actionable guidance that is immediately usable as a roadmap for organisation's security and information management improvements.
Upon the completion of the project, your organisation understands whether the information security is in good shape or whether, when and where you need to improve information security.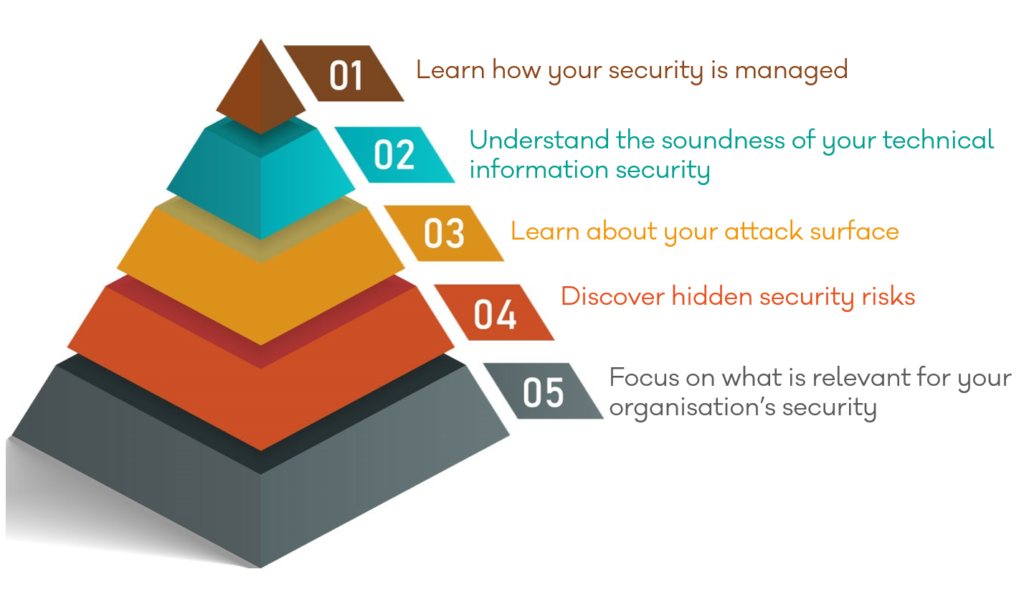 Find out the current pain points in your information security and ensure proper cyber direction with 2NS Cyber Compass.